Tiled Roof Maintenance
Source, fix and secure roof against possible and existing leaks
Replace broken, silicone and foreign tiles with matching profiles (Colour not guaranteed)
Check and repair lead flashings (around vent pipes, gables, solar systems etc.)
Clean out and relip valley irons (these may need to be treated or replaced depending on rust levels)
Replace broken or missing capping
Rebed ridge and hip caps as required
*High Pressure Water Clean roof surface cleaned at "#4000 psi minimum". Removal of dirt, oxidisation, moss, lichen etc.
Repoint all ridge and hip caps in colour matched flexible acrylic based pointing
*Coat vents, valley & flashings
Clean off roof debris
Clean and flush gutters and downpipes
Clean surrounding area of debris caused by roof work.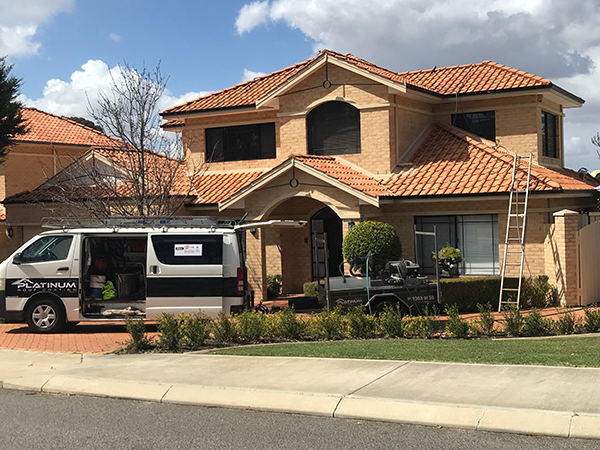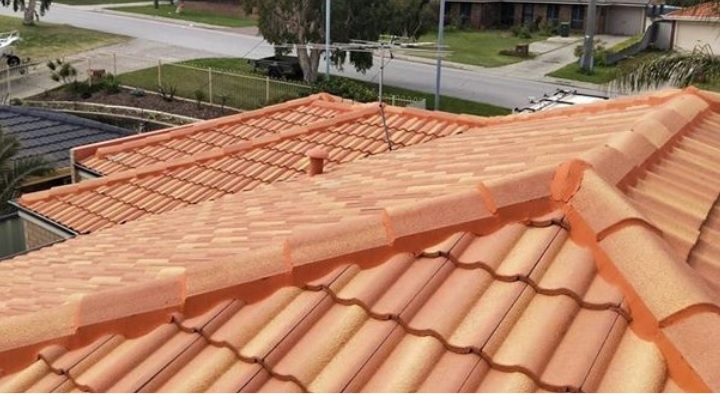 Tile Roof Restoration and Coating
All roof Maintenance procedures
Cover skylights, solar panels etc. to ensure no overspray
Spray a coating of Dulux Acratex Roof Sealer or Primer to the substrate as per Australian Standards and Manufacturer's recommendations (this may not be required on clay tiles)
Apply 2 coats of colour specified Dulux Acratex "Gloss" Roof Membrane coating. (Membrane coating on average is 6 times thicker than normal paint)
*Apply 2 tone colour

** Leaks caused by structural faults cannot be guaranteed against.
* Optional procedures
# Previously coated roofs cleaned at minimum 5000 psi

Please Note:
All surfaces can be applied with the Cool Roof product reducing heat and energy consumption
Industrial applications of the Cool Roof have a slightly different procedure than above.
The above procedures are meant for general information purposes only. Although unlikely to change, all procedures are reviewed on each individual job to ensure the best quality, check your quote/contract for the details No guarantee on clay substrates or previously coated roofs.