Platinum Roof Coating has over 40 years of Roof Coating, Roof Restoration, Roof Painting, Roof Repairs and Roof Maintenance experience at its disposal.
Painters Registration 8168 - ABN 98 853 661 965.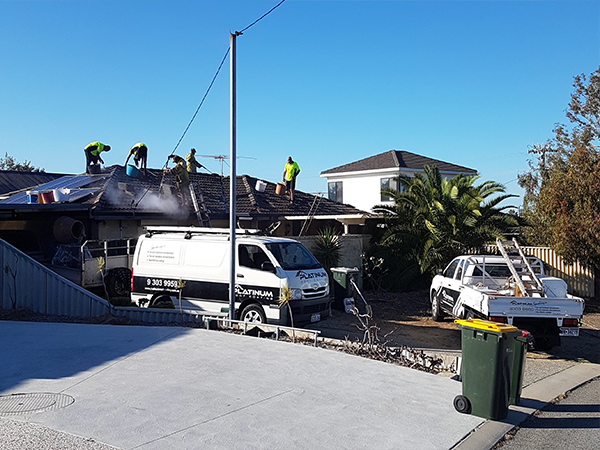 West Australian born, Grant Johnson is the Director and Registered Painter for the company.
View here to see what other people say about us.
Grant, son of the Australian founder of the Roof Coating industry, Phill Johnson, entered the industry after leaving school in 1992. Through his association with his father's business Grant gained the knowledge and experience that marks him as one of the goto people for specialised projects.
He has worked closely with the Painters Registration Board, coating manufacturers and development managers all of whom acknowledge his expertise with complex and technical projects.
Now with Phill retiring from the industry, Grant has launched his own coating company, Platinum Roof Coating.
As an expert in coating techniques for Colorbond, Iron, Cement Tile, Clay Tile, Asbestos and Decromastic roof surfaces you can be assured you have the right Company for the job.